Steps to reproduce
Use tags and use common punctuation for @ person name mentions, like ? or )
Observe that they show up as separate instances now for tag completion and in tags list
Expected result
A single @ name tag is created and recognized consistently
Actual result
Many tags are created for completion and in tag list
Environment
Chrome macOS, but non-version specific
---
Additional information / comments
It seems that including punctuation at least in some cases is by design, based on what I'm seeing in in issue #927. But if you look at my use case in the screenshots, it seems like a pretty typical one, and the results are slightly ridiculous. There's no good reason why @Jane shows up 4 times here.
Once again, if someone relies on this behavior now, unfortunately, could an option be added for this, to strip punctuation from tag recognition? And also clean up tags previously split this way.
Completion (here I would expect to see 2 tags only, @Jane and @Jack):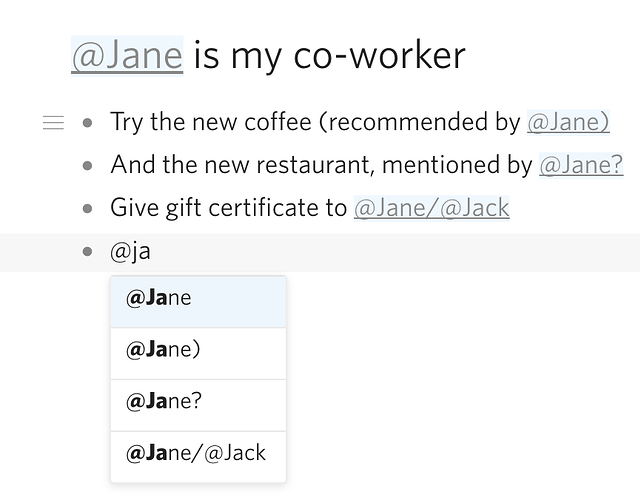 Tag list (same expectation, 2 tags only):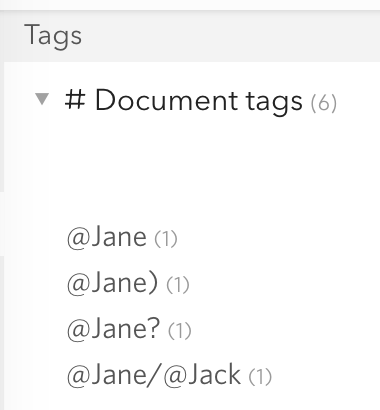 This is a trivial example, in my real project work this is much worse, making it very difficult to find tags for completion. The workaround of always including a space before punctuation is artificial and not user-friendly.