Steps to reproduce
Only on one computer, it may be tough to reproduce, but it makes me want to never type '!'.
New bulllet.
Type !.
Expected result
I expect the yellow box to be empty and no time selected, and no popup time selector.
Actual result
This appears: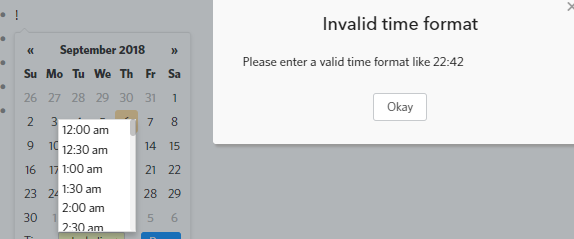 In the yellow box, where a time should appear, oddly enough is my email address.
Environment
I'm running Chrome, in Windows 10.
Additional information
Possibly related to having previously had Pro and the Pro status expired. Maybe some Pro feature configuration & turn-off has something to do with it. Yet I don't experience this on another computer, nor on mobile.
Additional comments
I can click okay on the popup dialog, clear out the time field and move on. Still, quite a nuissance when all I want to do is !-Enter to get today's date. I have chosen instead to type 9-6 to avoid this.