Suggestion
I would like to suggest that notes are collapsed and expanded exactly like children nodes. Meaning, that if I collapse the children of a node, its note is also collapsed.
This would preferably be a settings option that toggles between collapsible notes and the current behavior.
Backround
Currently, I'm using notes to write any longer texts and anything multi-line. This makes my notes quite long and they prevent me from collapsing my "notes" to a concise overview, which is very important to me.
So I'm using dummy nodes to simulate this collapsing behavior:

By the way. Sorry for the confusing use of "node" and "note".

EDIT
Now with gifs:

I was thinking of exactly this behavior: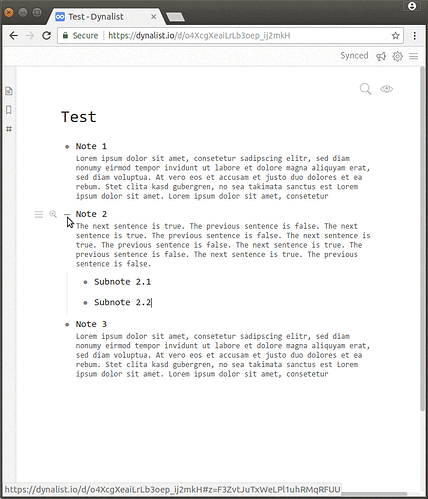 And if there are no children, you should still be able to collapse the node: