So, I just downloaded Dynalist and am trying to understand its features. I currently have the 2 week Dynalist Pro trial.
So my inbox is simply the document I'm working on?

And that assigned in settings?

Does that mean I have to go to settings each time to change my inbox location depending on which document I'm working on?
Also, I don't seem to have the "Email to inbox" section under the "Dynalist Pro" Settings: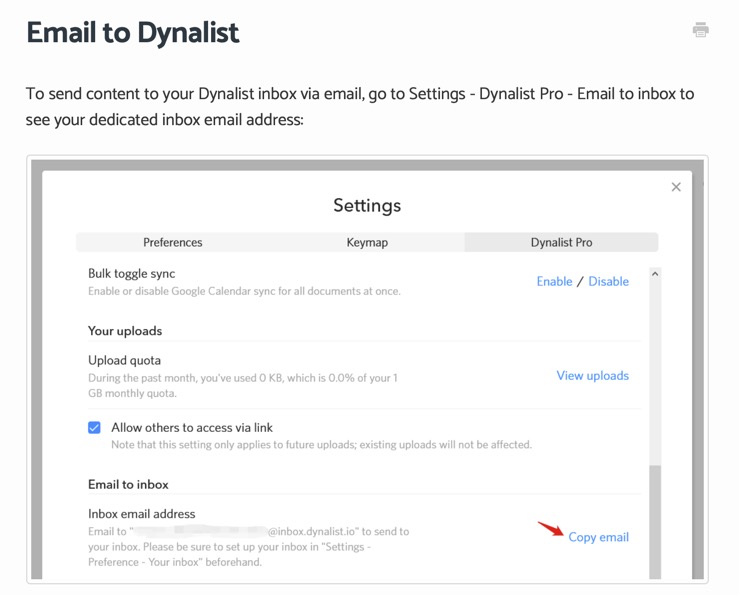 Thanks.