Steps to reproduce
Go to a list and press on any item.
Expected result
After pressing on an item you expect the mobile keyboard to open.
Actual result
Pressing on the item brings up the "action bar" at the bottom of the screen, but not the keyboard. Pressing on the item a second time (or any other item in the list) brings up the keyboard.
Also, there now seems to be a grey scroll bar above the "action bar", but it seems to not serve any purpose.
Environment
Android 9.0. Can repro both in the native app and Chrome mobile browser. Issue appeared after recent mobile Dynalist update.
---
Additional information
Here's a screenshot of what it looks like:
(note the grey bar above the action bar as well)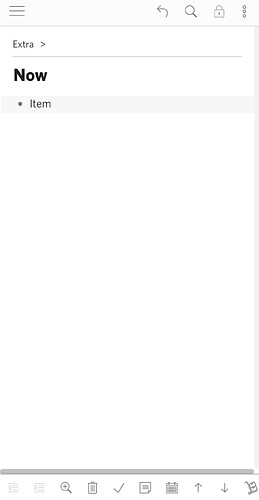 ---
Additional comments
Small aesthetic thing, but on the Android app when loading it now shows the Dynalist logo against a black background instead of the usual white background. Not sure if this was intentional.