I came across the "go to next/previous sibling" optional keyboard shortcuts, and thought I was going to be able to do what I want, but it doesn't quite work.
I have opt-down and opt-up set to those shortcuts, and they work when I'm in a list view like below;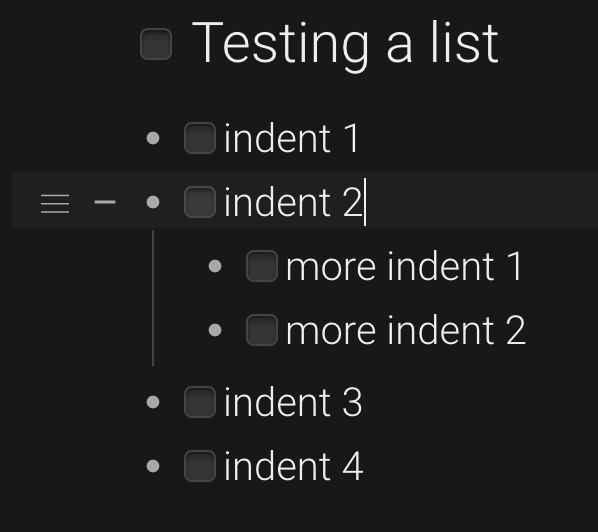 Pressing my opt-down key combo will skip from indent 2 to indent 3.
What I'm looking for, is the ability that when I'm zoomed in on e.g. indent 1, if I press that same key combo, I should navigate immediately to indent 2 (and show the two more indent items below it), and if i press it again, I should navigate to indent 3.
Is that possible somehow already? If not, could it be?