By default, searching for tags or text will only show the bullet point where it was written and its parent points. However, in the use case scenario of placing tags in the headers of text, rather than in the body itself, it becomes much more difficult to view the contents of more than a handful of search results.
As an example, searching currently produces results like this: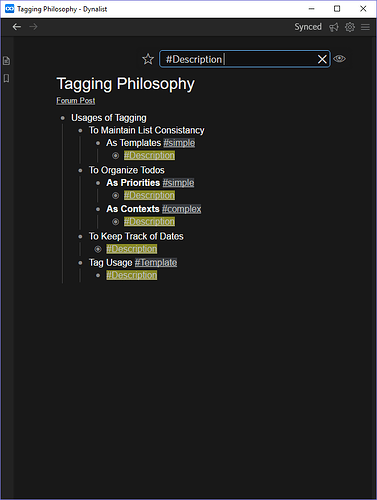 But it seems that results like this: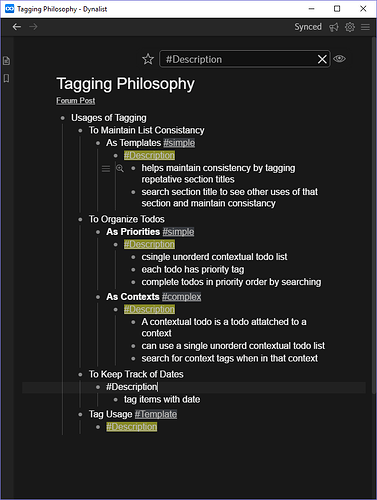 would be more useful and less tedious for large searches.