Insert current date and time command
Type !. Then click the All Day field and click Now.
Yes, but it would be much more practical to have a command to insert the current date and time automatically without having to make several clicks
In the mean time, there is software to assign a system-wide hotkey to insert date and time.
On my Mac, espresso, Alfred, and Automator can all do it for example.
Are you looking for something different than the keyboard-mappable shortcuts "Insert Current Date" and "Insert Current Time"?
Oh wow totally forgot Dynalist already had that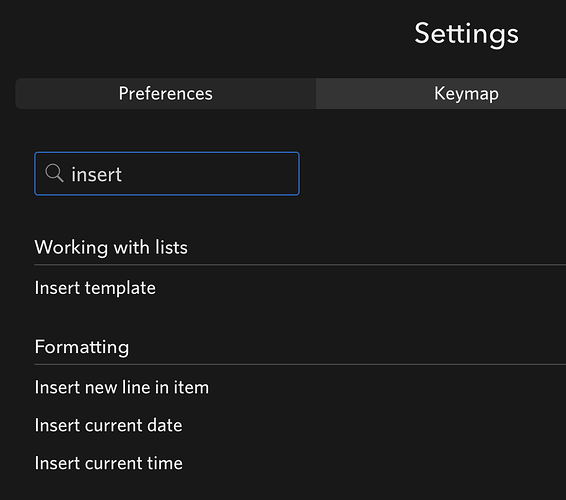 I guess you need Pro tho since there's no default hotkey assigned.
Thanks. It's just what I needed!