Steps to reproduce
I cannot use any other browsers except Internet Explorer on my work.
So I open dynalist.io and input my credentials.
Expected result
I expect to see my list of notes

Actual result
After login to dynalist.io I haven't seen anything on the screen.
In the developer console I've found 15 errors with code CSS3114 for all fonts:
"@font-face failed OpenType embedding permission check. Permission must be Installable."
The font-face does not have permissions to install with the current webpage.
Obtain the correct permission or licenses for embedding the font.
Environment
Windows 10, Internet explorer 11.2515.14393.0
---
Additional information
Anything else you think would help our investigation, like a screenshot or a log file? You can drag and drop screenshots to this box. For large amount of text, try putting them into something like Pastebin.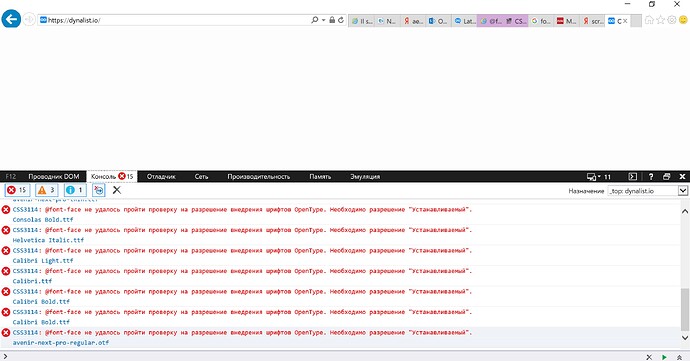 ---
Additional comments