One of the main things I'm hoping for in Dynalist at some point is some sort of Kanban-esque/column view. Been considering the best way to implement something like that, and tried doing a mockup today: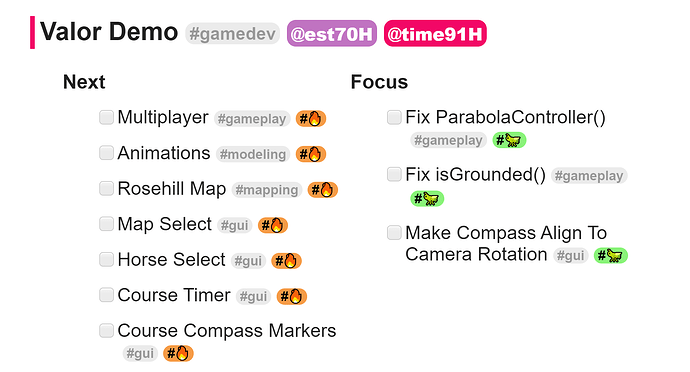 Was easier than anticipated! Needs to be cleaned up and tweaked so that it'll handle more than 2 columns and whatnot, and I'll need to figure out how to add a view button for it with an extension (claiming the name 'DynaKan' now! Haha).
What do y'all think? Would you find something like this useful? Anybody more experienced with CSS and/or extensions want to try their hand at it?