Steps to reproduce
Install latest app on Android device.
Add some items to the list. Note the "Коту наполнитель в лавке питомца".
Wait a bit, close the app. Lock the phone.
Open desktop app (Windows).
Wait a bit until sync is done.
See that item is there but only partially: "Коту нап"
Open Android app.
Item in desktop app is fully synced (finally!).
Expected result
Full sync: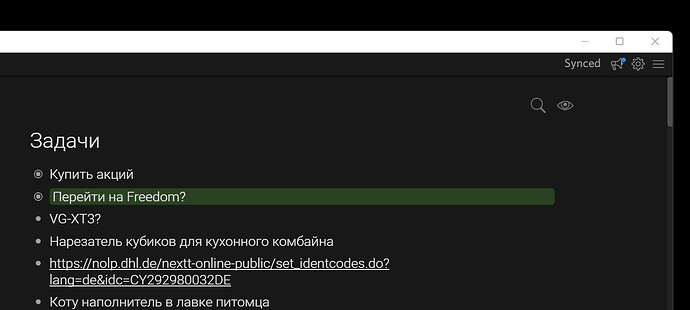 Actual result
Partial sync: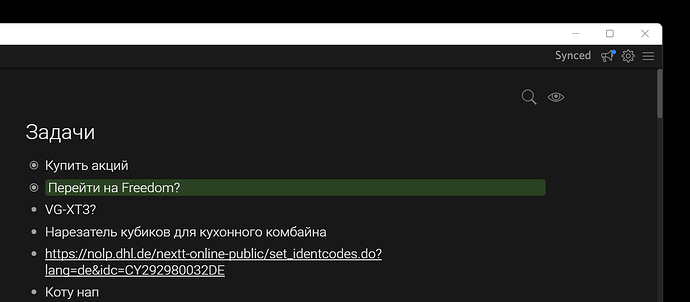 Environment
Windows 11.
Desktop app 1.5.0.
Android app 1.4.16.
No third party scripts are used.