Excited to announce the lucky winner of the event!
This is a list of all participants sorted by the time they posted in the thread: https://dynalist.io/d/KzGtLtxo9R6kLGEN6d80zkOp
And this is the number that was picked: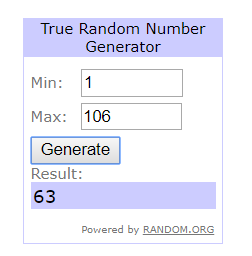 So congrats, @Francisco_Barros!
And best wishes to everyone's resolutions, I hope y'all achieve them and do even more in 2018!

P.S. Anyone interested in checking back at end of year to reflect on their resolutions?