Hi,
I chose on time, but all are marked 5 minutes late. I attached the displayed. Could you see it?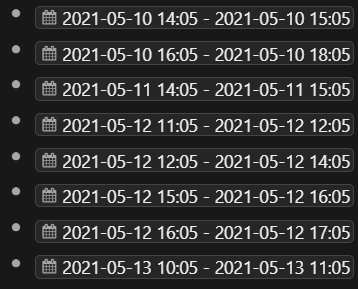 You typed !(2021-05-10 14:00) ?
I chose the date and time on calendar!
You typed 14:00 into the calendar?
I'm just trying to understand your English.
Show a screenshot of your markdown code.
That's weird. It also seems to be failing to show the day of the week and name of the month.