I use a single "projects" document with a list of projects. Under each project, I use vertical kanban with project statuses like BACKLOG/DONE/WIP/WAITING etc. Instead of striking through when completing a task, I move a bullet under one of the above bullets.
When I want to move an item to "DONE", it's a pain to move the item to the correct bullet since I use "DONE" all over the place: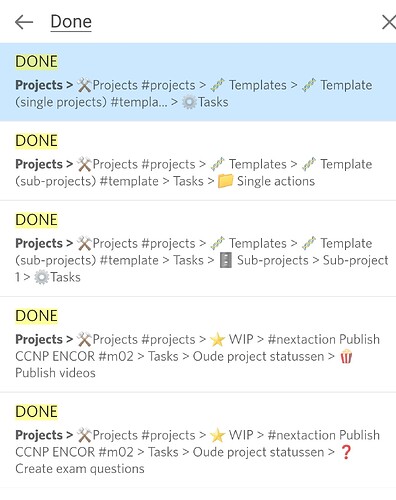 I'm fixing it now by adding a #p.status tag for project statuses and #t.status for task statuses. Something like this:

I was wondering what others use to make moving things around easier and quicker? If the bullet you want to move something to isn't unique, it's a pain to find it.
Rene