Hello,
I am trying to make a few views via search.
Bullets marked previous 7 days
Bullets marked for the next 7 day
Bullets marked for today.
I have tried creating searches like "since:1w" but none of these are working or are returning past and future dates.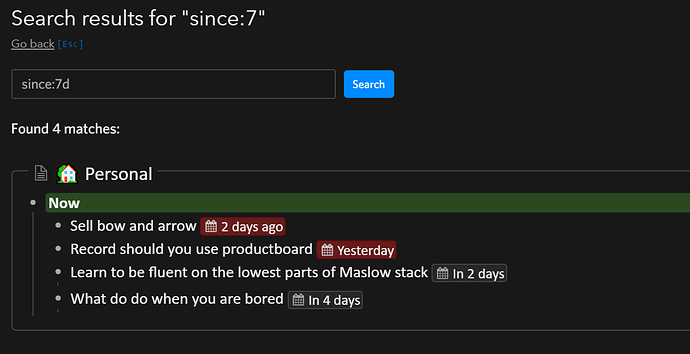 To me it looks like it doesn't work. Am I doing something wrong?