With css, I can turn a color label into pretty much anything.
Like… a real, live (looking) unordered list! (See below.)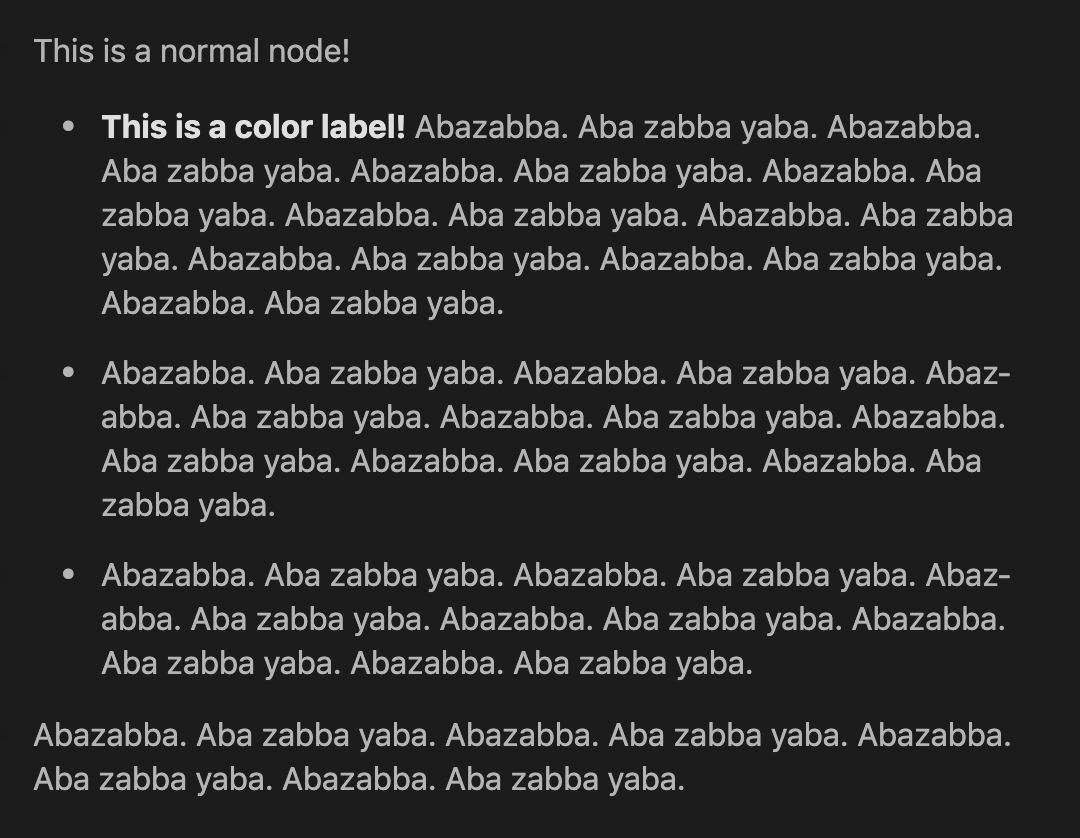 Hazaa!
There's so much you can do with color labels. Primarily, I use them to change font-family, for different kinds of headers.
And so naturally, I'm here asking for more color labels.
Anybody?..
Anybody?..